In a world where acts of kindness are often overshadowed, our team recently embarked on a truly inspiring service project. With hearts brimming with compassion and an unwavering desire to make a meaningful difference, we were privileged to lend our assistance to the Humenansky family—an extraordinary household of 11 individuals, including two dedicated parents, their biological children, and the newly adopted children whom this remarkable family embraced as foster parents. Our mission was to transform their basement and give the home a little makeover, but it turned into so much more. With the power of teamwork and a shared purpose, we created a space where love, warmth, and hope could thrive.

Meeting the Humenansky Family: Upon our first encounter with the Humenansky family, we were instantly captivated by their incredible dedication and unwavering commitment to providing a nurturing environment for foster children. Their love knew no bounds as they welcomed numerous young souls into their embrace, offering support, stability, and a sense of belonging. Overwhelmed by their selflessness, we were inspired to lend a helping hand in any way we could. Over the years, this family has fostered close to 50 children and teens!
Breathing Life into the Basement: The basement of the Humenansky residence needed a little love. Our team saw an opportunity to create something special—a sanctuary where the family and children could gather, bond, and create cherished memories. The tasks at hand included painting the walls, working on the drywall, and reviving the space with a vibrant and inviting atmosphere. Little did we know that our project would expand beyond the basement itself.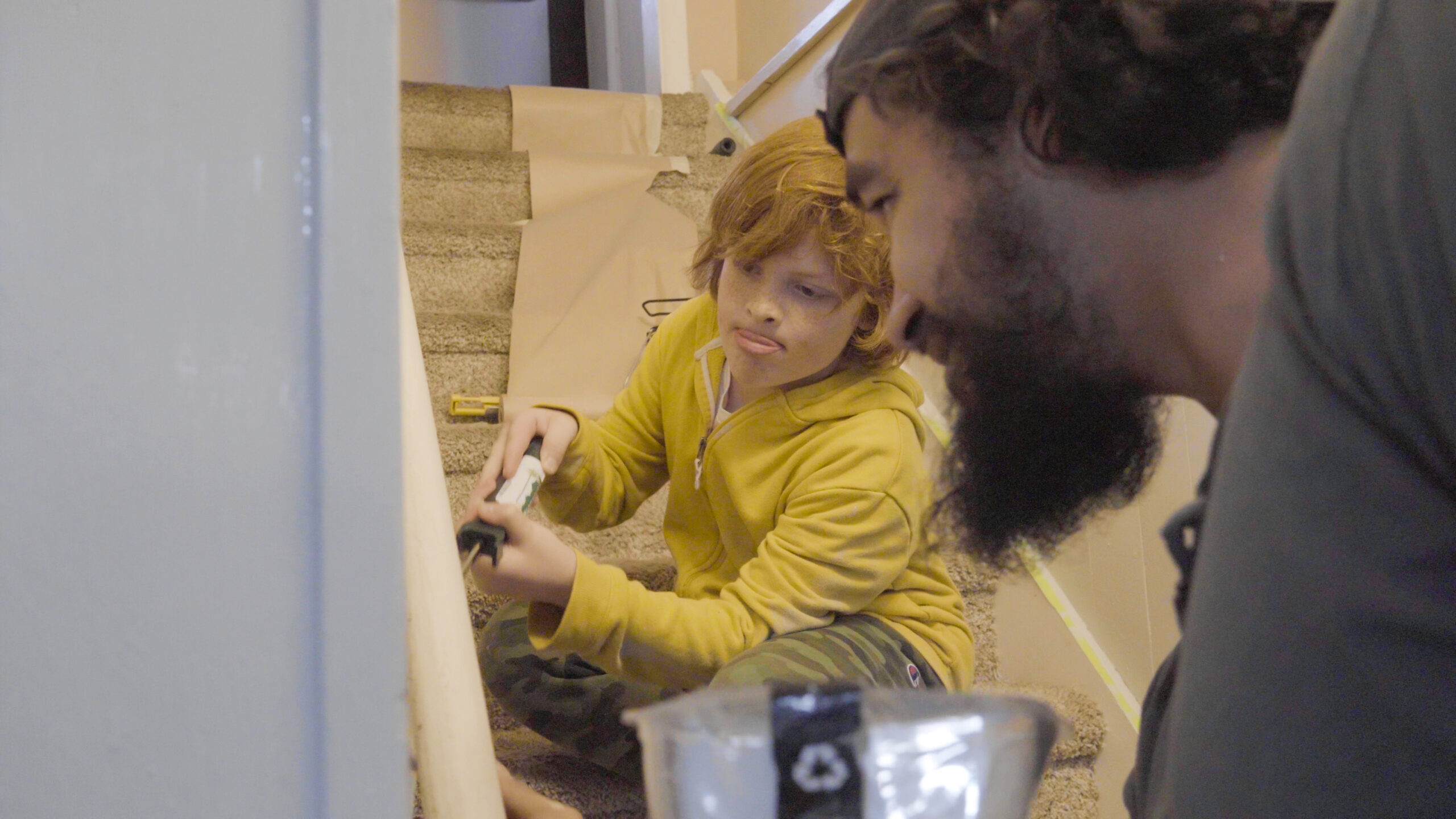 Creating a Cozy Living Area: In addition to the renovations, we wanted to provide the Humenansky family with a comfortable living area where they could relax and spend quality time together. With their input, we carefully selected and surprised them with a new art, an upgraded couch, and hung family portraits on the wall. Their living room was now a cozy retreat. The joy on their faces, as they saw the upgrades, was priceless and reinforced our commitment to making this service project truly remarkable.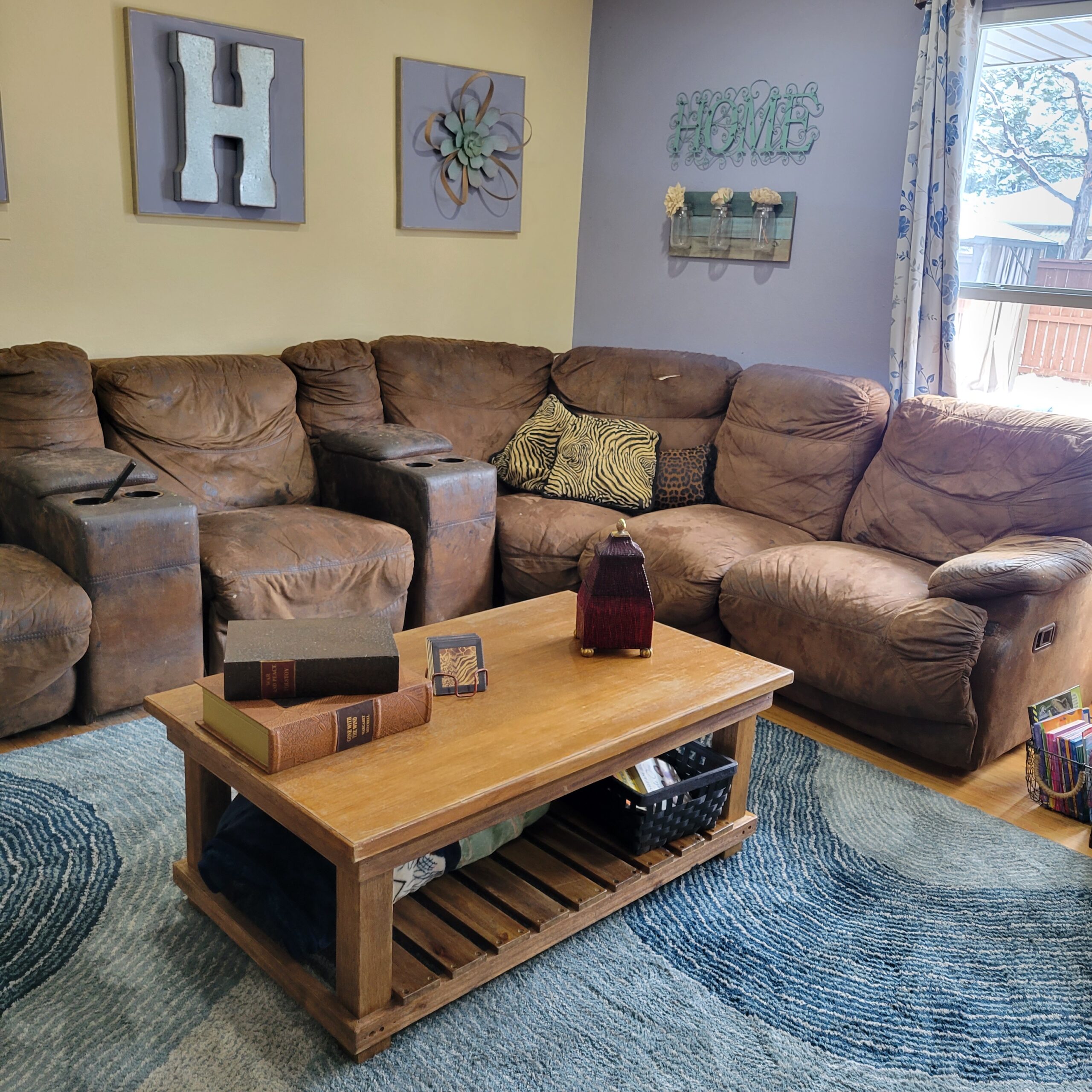 Inspiring Art: We aimed to ignite creativity and inspiration within the basement by transforming one wall into a captivating chalkboard canvas, providing a space where the children could unleash their imaginations and bring their ideas to life. This dedicated wall became a showcase for their vibrant works of art, proudly displaying their creativity. Musical instruments line the walls, and shelves are full of an array of toys and books creating an environment that nurtures both playfulness and learning. The basement is a haven for self-expression, where artistic endeavors, musical melodies, and imaginative play harmoniously coexist.
Revitalizing the Parents' Bedroom: Recognizing the tremendous love and care the parents provide to their children, we wanted to offer them a haven of their own—a space where they could retreat, recharge, and find solace. With their blessing, we gave their bedroom a makeover, transforming it into a tranquil sanctuary. Fresh linens, soft lighting, and thoughtful decor created an atmosphere of serenity and rejuvenation—a small gesture to express our gratitude for their tireless dedication.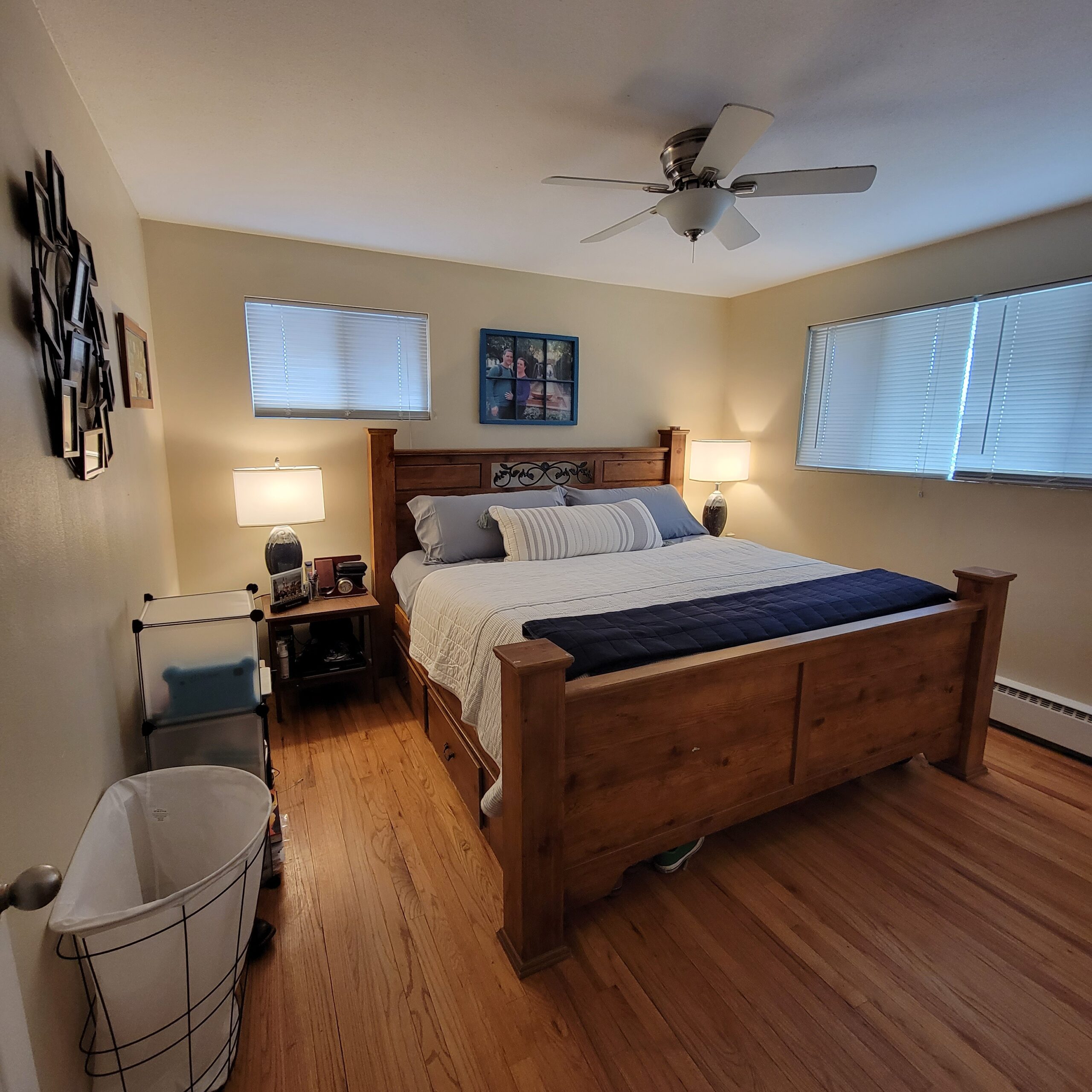 Overall, our hearts were filled! We truly enjoyed working on this service project and are so grateful to have met this amazing family!