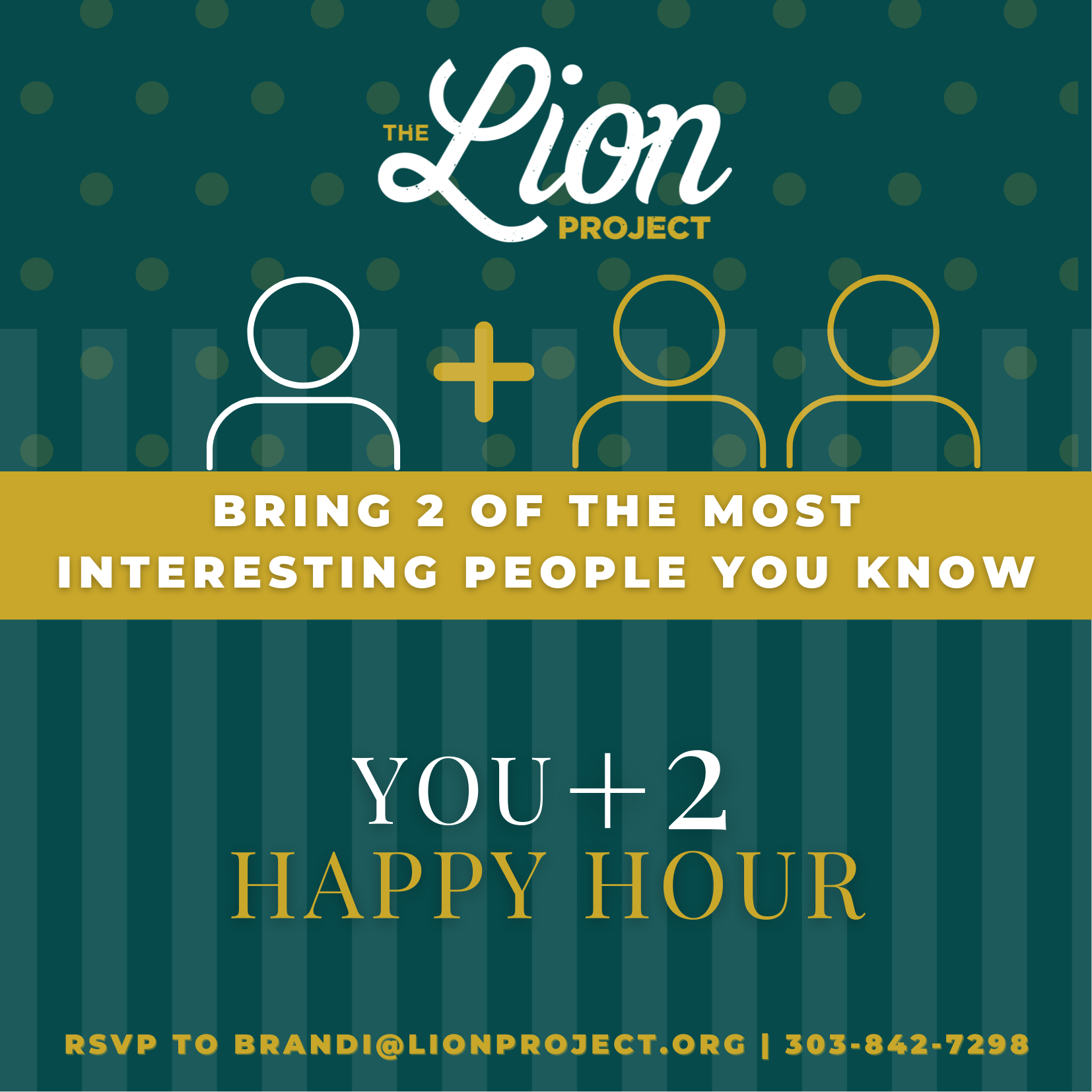 Lion Project Happy Hour // You plus 2!
Join the Lion Project team for Happy Hour for our YOU PLUS 2 event!
We are so excited to kick off the new year with our first Happy Hour of 2023 at Attimo!  We want to open up the Lion Project family to new individuals and businesses. Bring 2 of the most interesting people that you know!
Come learn what projects we're working on, how you can get involved, and how you can become a partner with the Lion Project! This is also a great time to get your company in front of the Lion Project to connect on bigger projects! We love connecting with our community and our Happy Hours are truly about creating amazing relationships within our city and beyond!
We'll host our Happy Hour upstairs at Attimo located at 2246 Larimer from 5pm-7pm. We'll have light appetizers and a cash bar.
PLEASE RSVP BY EMAIL OR CALL 303-842-7298