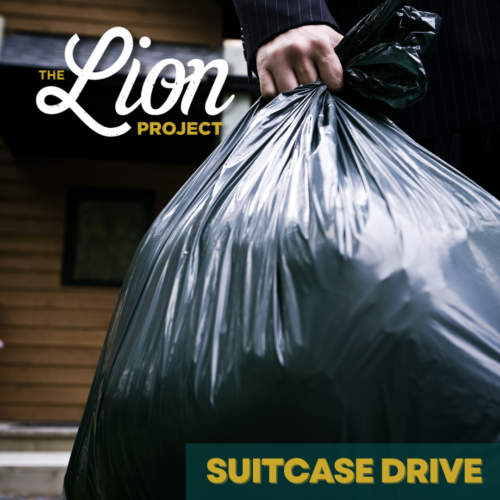 Suitcase Drive
The Lion Project 2nd Annual Suitcase Drive
Did you know that kids are often handed a garbage bag to fill with their belongings as they're moved out of their family house and into foster care? With our focus on Foster Care, The Lion Project wants to ensure that this difficult transition is done with love. Join us Saturday, December 3rd for our #SuitCaseDrive to collect as many suitcases as we possibly can and get these young people a basic staple to move them with dignity.
Whether you have a gently used suitcase or you want to donate brand-new suitcases, ALL will be appreciated and put to good use!
Pull up in the alley at Track Architecture between Track and Snooze and look for The Lion Project tent! You can drop them off without even getting out of your car or you can park and join us for the fun! We'll have breakfast bites and coffee.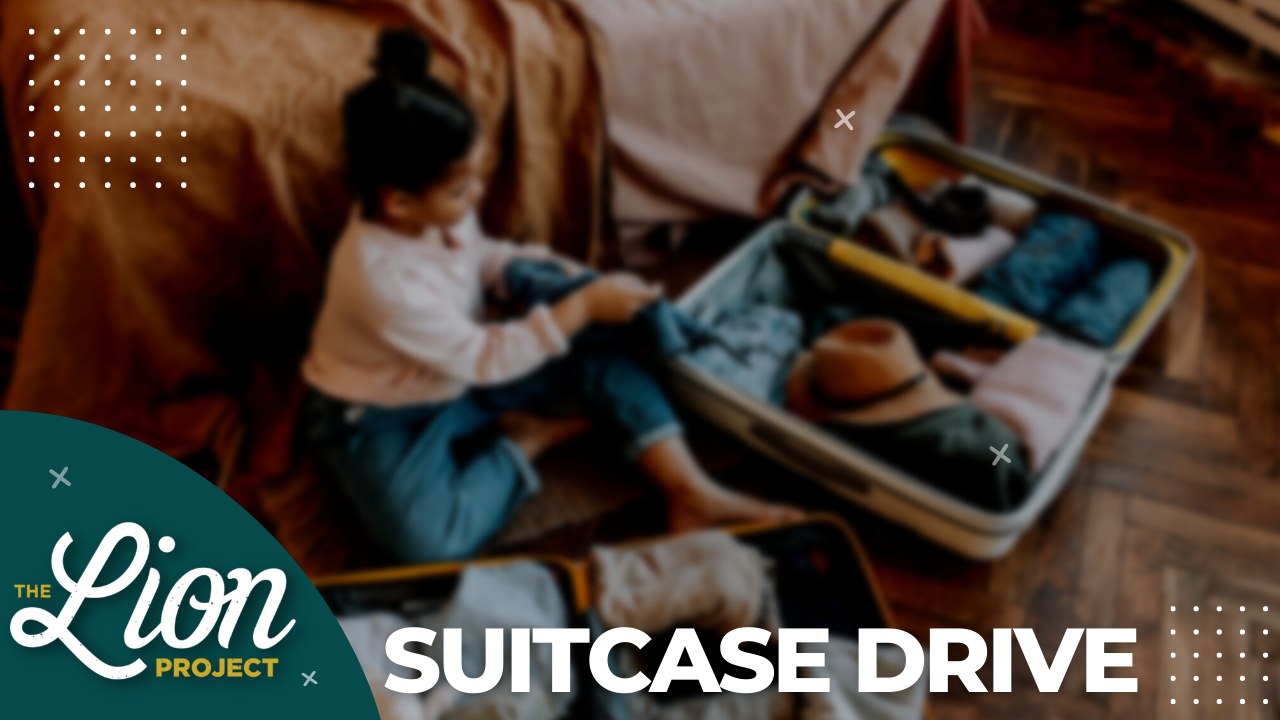 This is our 2nd year doing our suitcase drive and last year we collected over 100 suitcases that went directly to the kids in foster care! It was such a success that we are doing it again! See a snippit of last year's suitcase drive!